(845)564-3848
Hours: Tuesday 11:30 – 9:30pm Wednesday – Saturday 11:30 – 10 Sunday 11:30-9:30
Yobo Specials
To see Pricing Please go to "On Line Ordering" Tab Above
Appetizers
Yobo Tidbits
Crab Rangoon
Glazed Bbq Ribs
Egg Roll (our very own)
Vegetable Roll
Canton Calamari with Wasabi cilantro salts
Thai Coconut Curry Mussels
Thai Spring Rolls
Cold Appetizers:
Kimchi
Sesame Noodles
Soft Tofu
Yobo Salad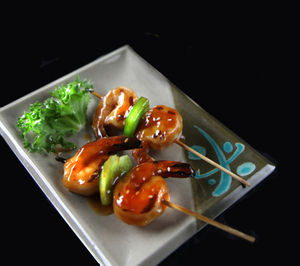 Kushiyaki (Japanese BBQ) & Sate (Indonesian Peanut Sauce) BBQ Skewers:
Chicken (3)
Beef (3 )
Shrimp (2)
Combination Chicken, Beef & Shrimp
Negimaki ( Kushiyaki thin sliced Beef wrapped around green onion)
Dimsum:
Siu Mai (Pork)
Ya Yo Mai (Beef)
Gai Ha Mai (Chicken & Shrimp)
Ling Yung (Steamed Lotus Bun)
Cho Chi Bao (Roast Pork Bun)
Soups:
Clear
Miso
Wonton
Hot 'n' Sour
Egg Flower
Entrees
Japanese Grill
Yobo Special
NY Strip Steak
Boneless Chicken
Japanese Grilled Salmon
Bulgogi Korean Style marinated NY Strip steak with Kimchi & Vegetables
Korean Barbecue Marinated then grilled white Chicken and NY Strip Steak
Ginza Special Grilled NY Strip Steak, Panko Dipped Chicken and Tempura Dipped Vegetables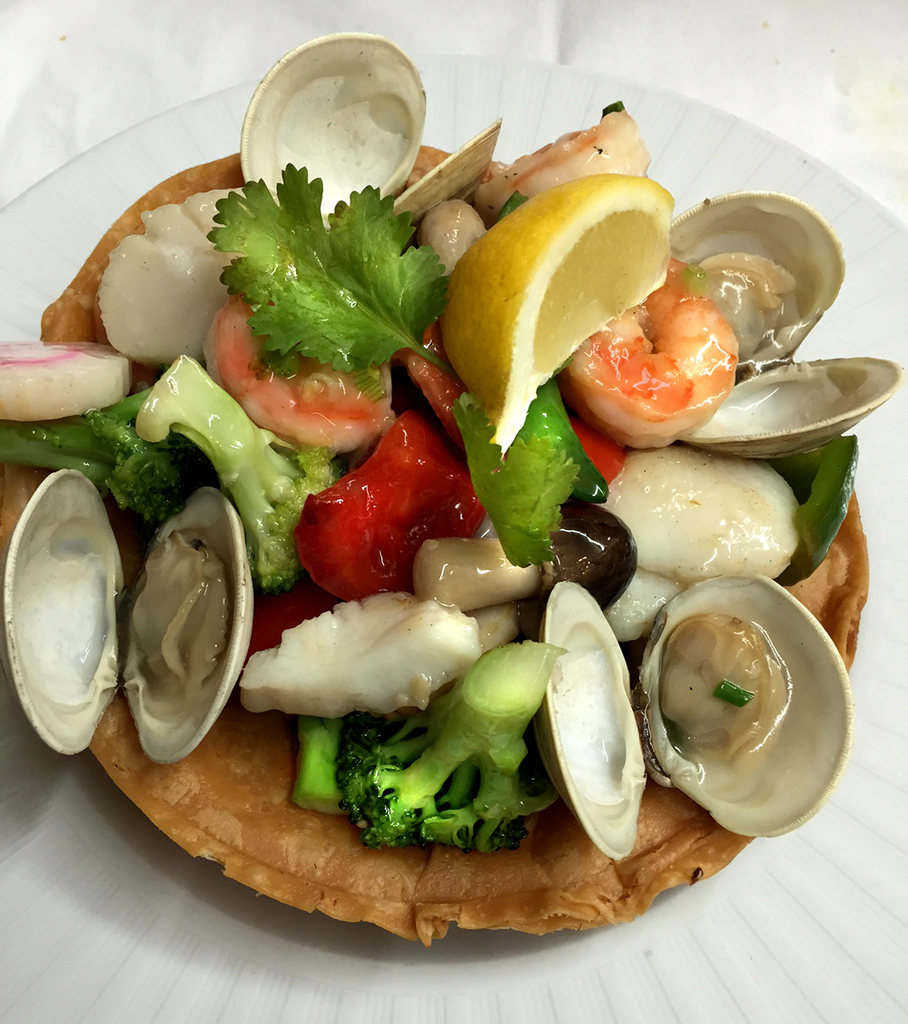 Seafood:
Shang Hai Seafood Pot
Thai Firecracker Seafood
Crispy Jumbo Shrimp Wasabi Lemon Sauce or Peking
Shrimp with mixed vegetables Your choice of sauce: Cantonese (Ginger & Scallion) , Thai Coconut Curry, or Spicy Hunan
Cantonese Steamed Salmon
Crispy Rica Rica Flounder Spicy Indonesian style with chopped tomato & green onion. Served with Wasabi Sweet Potato
Treasure Nest Sea scallops, little neck clams, PEI mussles, & jumbo shrimp sauteed with mixed vegetables. Light Cantonese or Spicy Hunan
Poultry
Sesame Chicken crispy white chicken.
Spicy Nutty Chcken
Pressed Duck Mandarin Orange or Sai Woo with snow peas and napa
Beef & Pork
Orange Beef Honey seared sliced beef with fresh orange and spicy chili
Szechuan Beef (little spicy) Beef strips wokked with carrot and bamboo strings
Sa Cha Filet Mignon with vegetables in Sa Cha gravy. Served with Taro chips.
Shang Hai Filet Mignon with portobello, black and straw mushrooms. Served with wasabi sweet potato
Crispy Ginger Pork with pickled ginger and kimchi
Mandarin Pork with Cantonese Crepes and Hoisin sauce.
Roast Pork Hunan (Spicy)
Asian Noodles
Szechuan Seafood
Hunan Six Stars
Drunken Shrimp &Chicken
Chap Chae (Korean)
Pad Thai
Vegetarian Entrees
Spicy Kimchi & Tofu
Moo Shoo Vegetables Served with four pancakes and Hoisin
Buddha's Nest Mixed vegetables Cantonese
Happy Noodles Mixed vegetables with fresh noodles.
Tofu with Vegetables Cantonese, Szechuan or Thai Coconut Curry Sauce
Steamed Vegetables served with Japanese Lemon and Indonesian Sate' dipping sauces
Sides
Orange Glazed Portobello
Canton Noodles & Fried Rice Shrimp Vegetable Chicken, Beef or Pork
Yobo Mix Rice
Thai Spicy Rice
Wasabi Sweet Potatoes
Szechuan Broccoli
Snow Peas
Desserts
Chocolate Mousse
Cheese Cake with fresh Raspberry
Chocolate Peanut Butter Explosion
Carrot Cake